Upcoming Productions
Midsummer Night's Dream
Sept. 23 & 24 
William Shakespeare's most popular comedy, here set in a vintage Circus, follows four lovers and a group of amateur entertainers into the magical world of a Big Top, in this unique theatrical circus production.
Get your reserved seats 
here
.
Online ticketing through seatyourself.biz
Selkie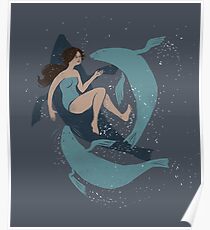 Selkie
Oct. 14

On the wild rocky islands north of Scotland it is told 'round the peat fires that the selkies transform into beautiful lasses on Midsummer's Eve and dance on the beach, celebrating the dual nature of the seal people—land and sea. This award winning play chronicles the story of 16-year-old Elin Jean as she discovers a hidden pelt that unlocks a mystery foretold and is set on a path to find "the knowin'" she desperately seeks.
Click here for tickets
Sweeney Todd
Sweeney Todd School Edition
November 17-19
Rated PG-13
Sondheim's musical theatre masterpiece is based on the "penny dreadful", a horror novel tradition that dates to Victorian England. The dark comdey centers around a barber seeking revenge on authorities who stole his wife and daughter and exiled him to Australia. As he murders his way through Victorian London, he develops a unique relationship with a neighboring restaurateur that allows him to dispose of the bodies in a 'creative' way…
One-Acts
One Act Plays
February 2-3
Six different One Act Plays over two evenings. Directed by our talented seniors as their senior project.  Titles to be announced.