Mission Statement
Red Hawk Theater strives to enrich the student both as a performer and as a person by focusing on the intrinsic links between creativity and discipline, and between reflection and character.  
Core Beliefs
A quality product onstage is the result of a process focused on the growth of the artist and the audience they serve.

The school and the program should be a vibrant part of the community in which it exists; both the local physical community and the greater theatrical community in the mid-state.

Collaboration is the core of dynamic arts experiences.  This includes students within the program, academic departments in the school and organizations in the community.
Selkie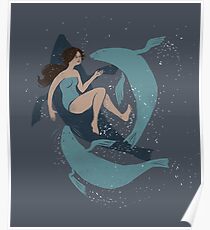 Selkie
Oct. 14

On the wild rocky islands north of Scotland it is told 'round the peat fires that the selkies transform into beautiful lasses on Midsummer's Eve and dance on the beach, celebrating the dual nature of the seal people—land and sea. This award winning play chronicles the story of 16-year-old Elin Jean as she discovers a hidden pelt that unlocks a mystery foretold and is set on a path to find "the knowin'" she desperately seeks.
Click here for tickets
SCAA
2018 Stewarts Creek Arts Academy: June 4-15  
Early Bird Registration Discounts Available!
The Stewarts Creek Arts Academy is a two week intensive theatrical training program for students ages 9-14 to take place June 4-15, 2018 at Stewarts Creek High School. Students are immersed in a rigorous, professional, educational experience, combining fun, experiential, interactive classes with direct, hands-on performance opportunities. 
Now available Online ticket sales.  Pick your seat, pay for your tickets, we will scan your ticket at the door.  
Click here for tickets.